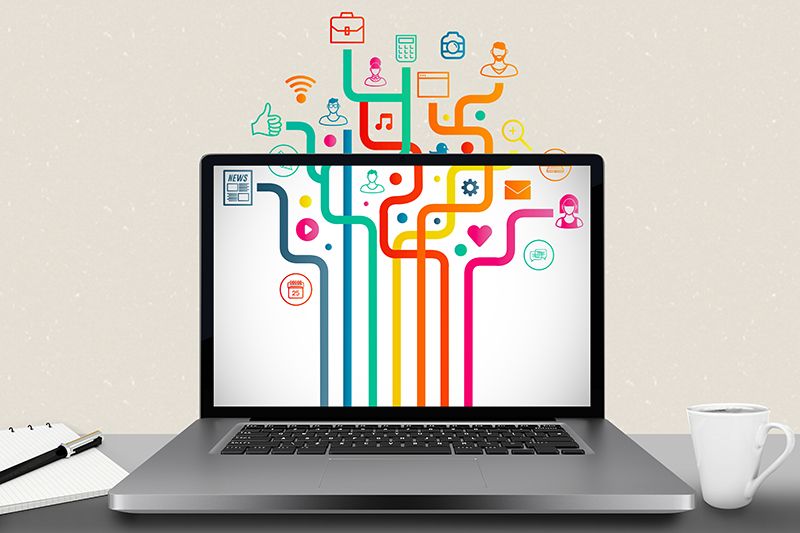 What Makes a Remote-First Company Culture?
Remote work has undoubtedly become the norm for most companies. Even as we move past the effects of the pandemic, it's looking like both businesses and employees will prefer to keep things remote.
On one hand, this is great news, as remote working is cheaper, greener, and it generally makes people more productive and more engaged with their jobs. However, working remotely also implies a huge challenge that most team leaders won't be prepared for: successfully establish a remote-first culture.
Let's take a closer look at what makes a remote-first company culture and what you can do to improve yours.
Going From Remote-Friendly to Remote-First
Believe it or not, there is a huge difference between remote-friendly and remote-first. Many companies are used to keeping remote work in the friendzone by allowing their employees to work remotely a few hours a week (a.k.a., teleworking Wednesdays and Remote Fridays), but in the end, these organizations still have a physical office where most of the work gets done. In situations like these, remote work is seen as a small perk designed to attract remote-curious talent without actually committing to remote work.
A remote-first culture is totally different. Remote-first means treating remote work as the default way of working and as an equal to any office-based arrangements that need to be kept in place. To achieve this, remote working must be built right into the DNA of the business and not be used as a tag that makes the company seem progressive. In other words, remote-first cultures make remote work feel normal and natural, rather than as an experiment or as a perk.
Companies in industries like technology and software outsourcing are known for doing this, particularly because the people there are the ones closer and more experienced with the tools that make remote work possible. However, there's a lot more that goes into making remote culture possible—and it all starts with the pillars of remote work.
The Pillars of Remote Work
Shaking off the remote-friendly tag and fostering a remote-first culture isn't an easy task. But, from a general point of view, all you need to do is normalize and centralize the virtual workspace. Doing this will make it possible to remove the idea of remote workers being treated as "external resources" that were hired only to do specific tasks, and instead join the team together to keep collaboration natural, equal, and human.
In practice, however, things can go down much, much differently. Creating the right processes, environment, and infrastructure to make remote work happen is very difficult for most companies, especially when the leadership has become used to being remote-friendly. Luckily, these 3 pillars of remote work are a great way to get started with respecting the remote worker's autonomy, satisfying their needs, and facilitating decision-making for remote teams.
#1 Async Communication
Communication is perhaps the most important part of remote work. However, remote work communication is clearly not the same as in the office space, which is why it requires a few adaptations made possible by asynchronous communication. The goal of async comms is to document all company conversations and work progress in one single and easy-to-search space. This way, everyone can know what's happening, what decisions are being made, and what projects are moving forward, regardless of the timezone they are working in.
In the real world, remote-first companies rely on asynchronous communication to get most of the work done. Nonetheless, synchronous communication still offers a lot of advantages, which is why it's so important to make room for it every now and then. Video calls are particularly good at helping teammates feel connected and reduce the chances of communication becoming simply transactional.
#2 Virtual Bonding
Any successful remote-first culture must take virtual bonding seriously. Most of the time, healthy human interactions won't take place as naturally as in the office, so fostering interaction in remote environments is essential. There are many ways of doing this, including:
Schedule open virtual breaks at a fixed time
Promote dedicated social channels for chatting
Host team-based social events or friendly competitions
Set up virtual wellbeing classes
Hire a third-party specialized in remote entertainment events
Prioritize the use of video for calls
Let managers have one-on-one meetings with their team every week
A lot of remote-first companies also like to take this a step further and host yearly trips for their team, where everyone can actually get to meet each other in person and have a good time together. Clearly, that's not possible at the moment because of the pandemic, but it's a possibility you might want to consider in the future.
#3 Trust
Finally, the last pillar of remote work involves everything related to how the company actually treats its employees—and it all revolves around trust. Building trust in a remote work environment means abandoning excessive micromanagement practices and helping managers take a "facilitator" position. And, if you're worried about productivity, then here's how remote managers measure productivity for success.
Any team leader working with a remote team will tell you that trusting your employees is the best path for long-term stability and higher-quality results. Of course, it needs to go both ways: employees need to trust management and bosses for a remote-first culture to thrive. Combine that with transparency and async communication, and you will be on your way to becoming a truly remote-first company.