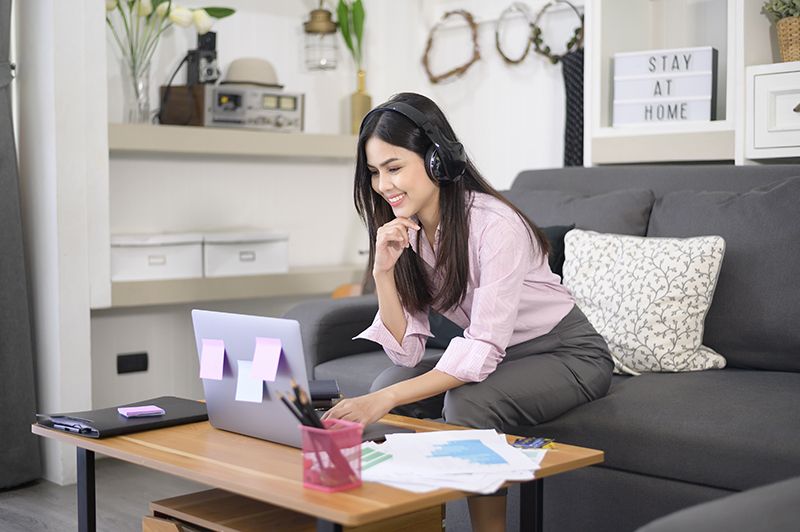 How to Onboard New Hires Remotely
A lot has been said about remote work through countless articles, videos, and podcasts. It's only natural, given how that work model became a standard after the COVID-19 pandemic disrupted everything. But even when there are so many resources talking about remote work, they mostly focus on how companies can better adapt to it or on why hiring remote talent is so beneficial. By doing that, they forget a crucial part of working with remote employees – how to onboard them.
That's no small thing, as the transition from candidate to team member can be very challenging for both the employee and the company. That's even more true for remote hires, which you can't onboard as you do with in-house hires. So, how does the first day of a remote worker look like? And what do you do as a company when you can't prepare the desk space or give them a tour of the office?
Here are some of the things you need to consider to successfully onboard remotely.
1. Start the process the day you hire them
Working remotely can be anxiety-inducing, especially for people that haven't done so before. There's no office to go to, no friendly faces giving them a tour, no desktop buddies with which they can start casually breaking the ice. A new hire that's working remotely doesn't truly know what to expect, so you have to reduce that anxiety however you can.
The best way to do so is to put yourself in the right mindset. That means understanding that you can begin reducing the new hire's anxiety from the moment they accept working for you. From that moment, you can start preparing a nice welcoming pack that can help the new remote hire with their first day. That pack can include:
Laptop, peripherals, and any other hardware already set up for work
Credentials for all the services they'll use
A welcome letter from the team
A FAQ sheet about your company, the team, and the job
An organizational chart with photos, employee details, and fun facts about them
Contact information for specific team members (HR, IT support, manager)
Any branded little gift you can afford (pens, bags, keychains, etc.)
Be sure to ship the welcome package in time so it arrives a few days in advance of the new hire's first day. Remember to share tracking information so the new employee can be prepared to receive the package. Getting it by surprise can be a nice touch but you can have some issues if there's no one home when it arrives, so make sure that the new employee is waiting for it.
2. Introduce them to team members and help them connect with each other
Breaking the ice with new co-workers is already hard when going to the office, so you can imagine how difficult it is for remote workers. Without that in-person touch, connecting with the team can be challenging, even if it's for work reasons. That's why you should go ahead and make sure that the new hires connect with their team members right away.
You can always use introductory meetings for everyone to meet the new hire and digitally mingle, which is always a good icebreaker. However, you shouldn't stop there. A single meeting won't do much, so you can arrange informal meetings (such as virtual coffee breaks) throughout the first weeks. It will be a great way for the new team member to integrate with the rest of the team – and it will also be great for team morale.
You can also adopt an onboarding program to pair the new hire with already-established employees that can guide them through their first weeks of work. Doing so won't just serve to reduce the friction for new employees but also to better introduce them to your company's culture in the best way possible – through the eyes of an established team member!
Of course, you'll have to use digital tools to make those connections, so you can take the opportunity to explain to the new hires about your preferred communication platforms and your own protocols about it. For instance, you might use Skype for one-on-one meetings and chats but prefer Slack for group communication. You might be more formal on the former and more informal on the latter. Whatever you do, make sure the new employee knows everything about it.
3. Prepare a well-thought schedule with plenty of things to do
One of the worst things that can happen to anyone in a new job is sitting back wondering what they should be doing. That's even more negative for remote workers, who might be at home not knowing what to do and lost about who to ask about it. That's why you should have plenty of things prepared for them from day one, all arranged in sound logic.
Thus, you can start the first day with introductions, explaining tools and protocols, and even with a few simple tasks. After that, you should always have more tasks prepared for the new hire to do. The best way to approach that is by arranging the tasks by complexity. Give the new team member the easier tasks first, so don't have to struggle with a complicated task and with getting acclimatized to the new work at the same time.
Also, remember to include all the upcoming team and corporate events in the new hire's schedule. That way, they'll know beforehand when you have status meetings, brainstorming sessions, sprint plannings, and any other event you might have waiting down the line. Doing that will provide the new hire with the possibility to better organize their work as well as better understand how you do things on a more general level.
While these 3 considerations might not exhaust the possibilities of onboarding remotely, they can surely help you do it way better. Remember, remote onboarding isn't the same as in-house onboarding, so you'll have to use a different approach to it. Using the suggestions in this article will help you build it and your new hires will love you for it!