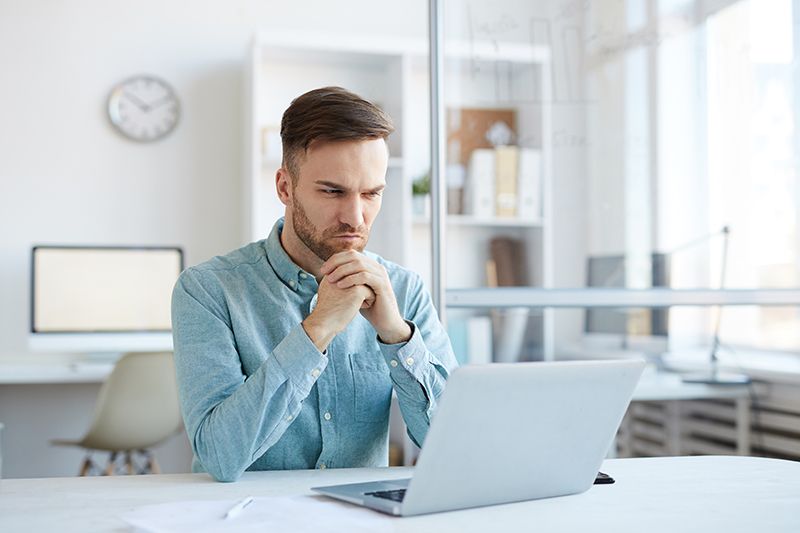 Common Pain Points for Online Recruiting — and How to Solve Them
In the not-so-distant past, recruiting was a fairly involved process, with a lengthy headhunting period and several rounds of in-person interviews with numerous candidates. Thanks to digital tools and innovations, however, recruiting has been simplified and streamlined to an extraordinary degree.
But that doesn't mean digitally-powered recruiting isn't without its flaws. Even as the process gains efficiency and effectiveness, there are a number of pain points HR professionals and recruiters frequently identify as bottlenecks to their operations.
So, how do they find fixes to these problems in the hiring process? Here are ways to resolve issues in online recruiting.
Pain Point #1: Too Many Unqualified Applicants
When the recruitment process is entirely digital, more people will become aware of and apply for your openings. While this means accessibility is improved, it's a bit of a double-edged sword: with an increase in the volume of applicants also comes an increase in the number of unqualified or underqualified applicants.
There are plenty of ways to fix this, though. At the most basic level, recruiters should start with their job listings. For example, perhaps there's an issue with the wording or maybe you're not being specific enough. Moreover, rather than relying on general job sites that attract candidates from every niche and industry, considering targeting niche sites like those devoted exclusively to tech jobs.
Another solution many recruiters embrace is applicant tracking software (ATS). These systems use artificial intelligence (AI) to screen for qualified candidates, identifying resumes that contain designated keywords, phrases, and qualifications. This technology has become more sophisticated in matching employers to appropriate candidates and filtering out those who don't have the right characteristics or credentials for the job.
Pain Point #2: Too Few Qualified Applicants
Attracting too few qualified applicants goes hand-in-hand with having too many unqualified candidates in your pool. Some of the solutions from the previous pain point apply here — you can use ATS to filter out appropriate candidates and post your listing on niche job boards and sites to find talent for your organization.
Another useful tool is targeting advertising. For example, if you post targeted ads on platforms like Facebook, you'll be able to ensure that the individuals with the qualifications, interests, and experience will see your listing.
Pain Point #3: Reputation Management
When the hiring process is conducted entirely digitally, it's only natural that your candidates will want to have just as much information about you as you do about them. They want to make sure you're a good fit for them and their careers. And more than likely, they're going to go hunting for that information.
If you have anything unsavory out there, it will be hard to prevent candidates from seeing it. But you can counter it by putting positive information online and managing your digital brand to the best of your abilities. The most important platforms are your website and social media accounts, so be sure to keep them up to date with stories, news, and data about the goings-on at and identity of your company. In other words, take charge of your narrative.
Pain Point #4: Difficulty Using Digital Tools
There are plenty of terrific tools recruiters can use these days, like the aforementioned ATS and candidate relationship management (CRM) platforms. But it can be challenging for these professionals to learn how to use them confidently.
One solution is to bring in experts to train recruiters on how to best leverage the tools and maximize their benefits. This will help ensure that they are truly reaping the rewards of the platforms.
Another is to work with a custom software development company to design systems tailored to the unique needs of you and your team. Because you'll have a say in what's included, your platforms will augment your work and capabilities as a company. The providers will also show you how to use them confidently and capably.
Pain Point #5: Geographic Disparities
This is more of a perceived pain point than an actual one. When you recruit online, you'll very likely attract candidates from many corners of the world. But rather than seeing this as a negative, why not reframe it and look at the positive aspects of hiring people in different areas? For example, you may find talent that's lacking in your immediate region, including highly specialized skills.
Of course, this won't be feasible in every industry or profession. In those cases — such as if you're in search of medical providers — be very specific about the location when advertising and actively recruiting for these positions.
Pain Point #6: Poor Communication
Some recruiters complain that candidates don't take the recruiting process as seriously when it's conducted entirely online. Some fail to respond to emails, show up late to Zoom interviews — or not at all — and so on. Naturally, this is extremely frustrating for professionals.
To ensure that you're spending time on the right candidates and improve communication, keep in constant contact with candidates. Send calendar invites that require responses and set up reminders for yourself, so you don't drop the ball on your end. When scheduling meetings, require passwords or implement a waiting room to prevent unwanted visitors from dropping in, too.
Pain Point #7: Inability to Keep Candidates Engaged Throughout the Hiring Process
The hiring process takes time. The timeline can feel even longer when there is a lack of in-person contact. And in the meantime, you could let an excellent candidate slip through your fingers and accept an offer from another company.
In order to keep candidates engaged through the hiring process, stay in touch. Send them updates on the hiring process, ask for feedback at different stages, and encourage them to ask questions. Be creative with your messaging to make your company more appealing. Ask other employees for help. For instance, marketing specialists and UX designers could be able to help you hone your outreach materials.
Online recruiting challenges don't have to derail the hiring process. Use these fixes to mitigate issues that arise, and you will most likely find that your recruitment efforts are more efficient and better streamlined.