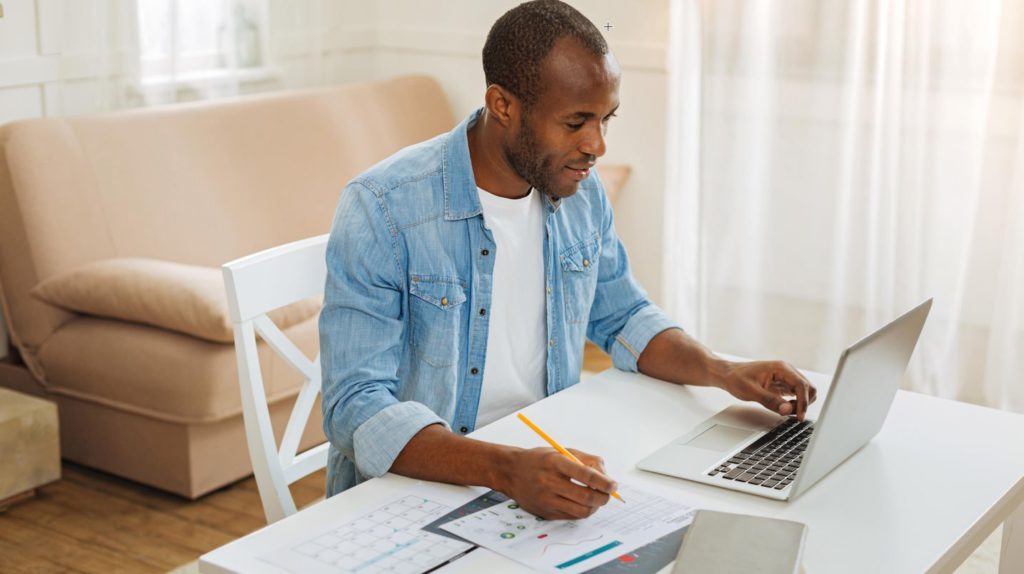 Remote Work Careers
In our previous post we explored the rise of remote work during the pandemic. (The Rise of Working from Home in 2020 and Beyond).
A trend that was already picking up steam in years past was accelerated by the need for companies to remain open while having to maintain their workforce socially distant.
The acceleration of remote work during the pandemic has not been uniform, however. A study from the National Bureau of Economic Research (NBER) shows there is a considerable difference in work from home offerings across industries.
Aside from manufacturing jobs and service sector jobs, like restaurant, bar and hotel work, that cannot happen remotely, within other sectors there are also disparities.
Industries with highly skilled and better paid workers tend to have a larger offering of work from home jobs. This in part explains why computer programming is often cited as one of the most common jobs that have shifted greatly to work from home over the past year. The ability to write lines of code knows no physical frontiers.
The development of project and team management platforms such as Jira, Trello, Asana, Monday, and others, help teams across cities, countries or even continents to work collaboratively and make the need to be in the same physical space entirely unnecessary. This allows for companies to recruit top talent from diverse parts of the world.
Just like computer programming, other work also tends to have greater chances of being done from home, such as:
Web Design
Remote Teaching
Recruiting
Accounting
Translation work
Freelance writing
Copywriting
Customer support
These are among the most common jobs with plenty of work from home openings.
There are even new categories of jobs that have been born and exist exclusively remotely, such as virtual assistants.
Is your company looking to hire top talent searching for remote work? Sign up at Workling.com and publish your first job opening today!
Are you looking to have the flexibility that only a career with work from home opportunities exist? Sign up at Workling.com and see if your skills match up to hundreds of openings right now!